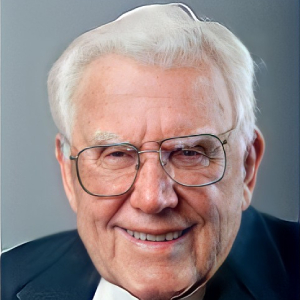 Forever, our hearts will be filled with fond memories, lasting inspiration, and all that has been shared with us from our beloved mentor and friend, Al Monahan.
In loving tribute, from all of us at Monahan & Roth, LLC
Al Monahan (3-10-23 to 10-26-2016)
Alfred Monahan is a highly qualified and experienced expert witness and consultant in litigation and arbitration involving securities issues and disputes. He has over thirty-five years of specialized experience in the securities industry as a broker, top-level executive, consultant, and arbitrator.
He has expertise and experience in areas that include securities industry standards and practices, investment suitability, misrepresentation, account churning, due diligence, broker-dealer supervision, and compliance, and he has testified extensively on behalf of both plaintiffs and defendants involved in securities disputes and litigation.
Mr. Monahan has been an arbitrator since 1983 for the NASD (National Association of Securities Dealers), served as vice-chairman (1992-1994), and a member (1997-1997) of the NASD District 2 Business Conduct Committee which handles broker discipline issues. He was also co-founder and past president of the California Association of Independent Broker-Dealers and is chairman emeritus of the National Association of Broker-Dealers.
Mr. Monahan has been an expert witness since 1986 and has served as an analyst, consultant, and/or expert in more than 350 securities and securities broker disputes. He has testified in more than 70 hearings before NASD, AAA, PSE, and NYSE arbitration panels as has also appeared frequently in Federal and State Courts in Los Angeles, Chicago, San Diego, New Orleans, and Greenville, SC.
From 1983 to 2004, Mr. Monahan was president and CEO of the Monahan Group, a consulting group providing services to broker-dealers and syndicators, including compliance with regulatory requirements, organization and formation of new companies, development of organizational and policy manuals, liaison between broker-dealers and syndicators, account analysis in legal actions for all parties in securities disputes, and expert witness analysis and testimony.
During this period, he has also served as president and CEO of Keystone Capital Corporation, a San Diego securities broker-dealer. He is presently CEO of Monahan & Roth LLC, a consulting company.
Previously (1971-1983), as president and chairman of Private Ledger Services, Inc., Mr. Monahan directed the growth of this broker-dealer firm from its initial founding to ranking as a national company licensed in all fifty states, with 250 branch offices and 800 registered representatives dealing in securities, commodities, municipals, real estate, and insurance. He entered the securities industry after a twenty-eight-year career in the U.S. Navy from which he retired as a captain in 1970.
Mr. Monahan was educated at the University of Washington (Seattle) and is a graduate of the Armed Forces Staff College, Naval School of Justice, and Postgraduate of Naval Science. He holds licenses as a General Securities Registered Representative, General Securities Principal, Financial and Operations Principal, and California Securities Agent, FINRA Series 99 License, and was a Certified Financial Planner.