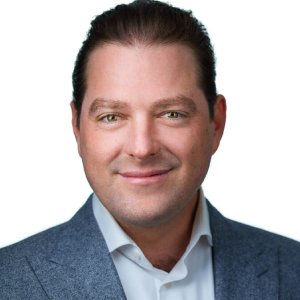 Vice President and Managing Member
As a Partner with Monahan & Roth, David has provided direct support in the formation, registration and operations of various Investment Advisors and Broker Dealers. In his capacity as an Expert Witness Research Assistant, David provides a creative and comprehensive approach to organizing compliance issues and relevant case law. The combination of David's experience as CEO Keystone Capital Corporation, now Coinbase Capital Markets, David's current role as CCO Benchmark Investments, Inc. and experience as a consultant with Monahan & Roth results in a unique blend of technology, sales and compliance expertise.
David Martin is the CCO of Benchmark Investments, Inc. and Benchmark Advisory Services, LLC, affiliated broker-dealer and SEC registered investment advisory with offices in Stockbridge, GA and New York, NY. In these capacities, David oversees the daily operations of the firm, manages the retail and investment banking teams and broker-dealer mergers and aqcuisitions. David currently holds his Series 7, 66, 24, and 99 Securities Licenses and CA Life/Health Insurance License. David studied business administration at the University of San Diego and earned the Certified Regulatory Compliance Professional Designation from FINRA/Wharton School in November 2010.
David was elected to the FINRA District 2 Committee 2016 – 2018 term representing small firms. In this capacity, Mr. Martin participated in Committee Meetings, was a regular speaker at FINRA conferences and acted as a Disciplinary Hearing Panelist for FINRA Enforcement Matters.
David is dedicated to helping underprivileged youth, previously as the Chairman of Youth and Leaders Living Actively, YALLA, a non-profit organization in San Diego. YALLA is the first and only comprehensive program in CA that uses soccer to motivate child survivors of war and immigrant youth to help rebuild their lives through our education, leadership and eco-therapy programs.
In addition to this, David founded and runs an internship program offering Financial Services courses for credit with The University of San Diego, The University of California San Diego and Franklin Marshall business schools. This program has educated over 50 students.
Outside of the workplace David is an avid golfer, sailor, Advanced PADI Certified Diver and Licensed Private VFR Pilot.